About the Alliance Bible Church
The Alliance Bible Church of McHenry has been a part of the McHenry community for more than 50 years. Beginning as a Bible study led by Donald G. Liberty in 1948, the church grew and eventually built the current building at Bull Valley Road and Rt. 31 in 1974.
What we believe
We believe the Bible is the inspired Word of God, and therefore 100% true, and as truth we believe it is error-free. We don't believe it's open to private interpretation or to merely serve as a fanciful tale of how we are to live our lives. Rather it is to be understood literally.
Our Lead Pastor Rev. Paul Martin and our Associate Pastor Rev. Herb Burnap, teach directly from the Bible without sugar-coating the realities found in its pages. The messages the pastors deliver are timely, relevant and applicable to everyday life.
What the Alliance means
As Christians we are called to share the good news of Jesus Christ—His birth, death and resurrection—so it's important to support missionaries who feel called to do just that. It's because of this that we are part of the Christian and Missionary Alliance. The Christian and Missionary Alliance is is a worldwide family of Christians mobilized to fulfill the Great Commission by living out the fullness of Jesus Christ in personal experience, building His Church, and carrying His light to the darkest parts of our neighborhoods and the nations. You can find more information on the Christian and Missionary Alliance (CM&A) website.
Church Mission and Vision
The Alliance Bible Church is a multi-cultural church celebrating the life of Christ in us by: proclaiming the full message of God's Good News to the diverse cultures of McHenry and surrounding communities, discipling believers in living the deeper Christian life, equipping His people for the work of ministry, and demonstrating the unconditional love of Jesus to our community through meaningful acts of service.
Core Values
Boldly proclaiming the fullness of His Gospel: Jesus as Savior, Sanctifier, Healer, and Coming King.
Building up one another in love through small group community, prayer, and discipleship.
Serving our community through meaningful acts of loving service.
Obeying the call of the Great Commission through sacrificial support of missions of every kind.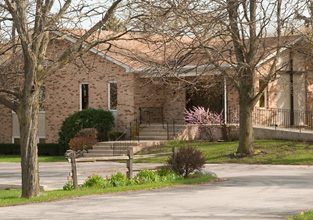 3815 Bull Valley Road
McHenry, IL 60050
Sunday Services
9:00 AM Service